[ad_1]

Has your smartphone been behaving strangely lately, like it starts ringing automatically at odd hours, without any reason? Also, when you check, there's no incoming call on your phone's screen. Today I'll help you get to the reason, why your smartphone keeps ringing automatically and will share ways to stop your phone from ringing automatically. So let's have a look at why it is happening on your phone.
Also, Read | [Working] 7 Ways to Fix iPhone Mic Not Working Properly Issue
Reasons and Fixes for Smartphone Ringing Automatically
There are multiple things that can cause a smartphone (Android/iOS) to ring automatically. After deep research, I've compiled a list of a few possible reasons, that can make your smartphone ring automatically at odd hours. Check out all the reasons and solutions, to fix this random issue on your smartphone.
Check Your Notification Sound Settings
The first thing you need to check is the notification sound setting on your Android or iPhone. There is a possibility that an app on your phone, like email, text, or some third-party app has the notification tune as your phone's default ringtone. In such a situation, it's better to check the sound setting of your phone and all third-party apps installed on your phone and change the notification sound.
Check for Incoming Call With Black Screen
Another common issue that can cause your phone to ring without anything on the screen, is that there might be a call actually coming on your phone. But the screen does not light up to show the incoming call. To solve this you can check out our guide to fix incoming calls not showing on the screen.
Also, Read | 5 Ways to Fix iPhone Not Charging Above 80% (2022)
Check for Battery Monitoring or Charge Monitoring Apps
If you have any battery monitoring or a charge monitoring app installed on your phone. There's a very high possibility, that such an app is causing your phone to randomly ring. As such apps generally push a notification alert while running in the background.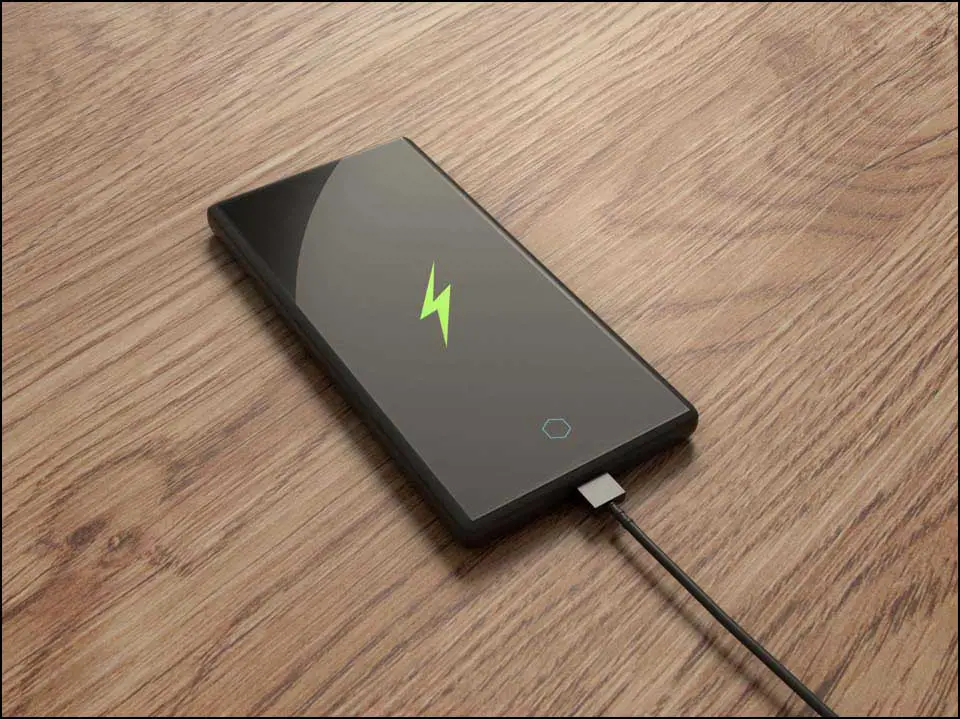 Force Close Apps
If you have found the app causing your phone to ring at odd times, then you can force close the app, when not in use. We have seen such incidents reported by several users on the internet. Few examples of such apps are Skype, Facebook , etc. This will help you fix the issue temporarily.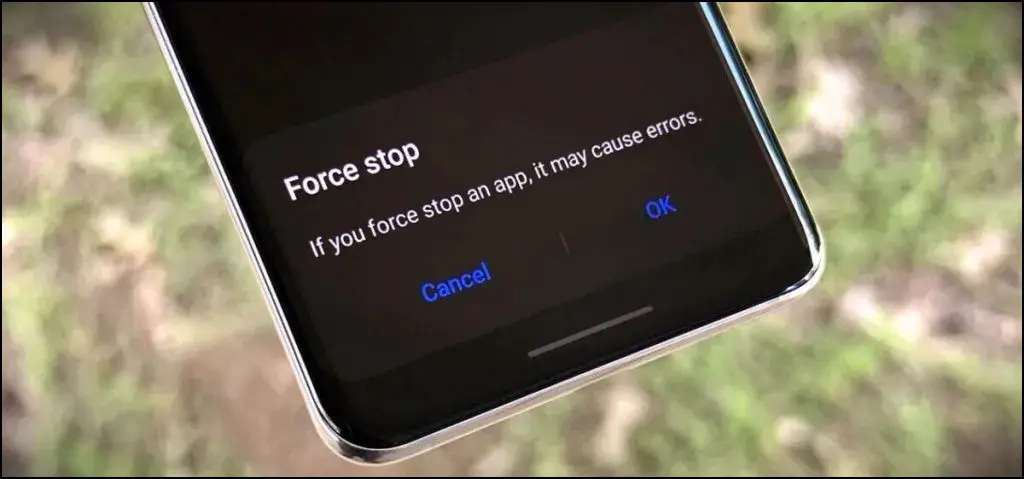 Also, Read | 5 Ways to Fix iPhone Call Ringtone Volume Gets Too Low
Check Notification Log For The Time Ringing
If you are having difficulty finding the exact app that is causing this issue, then you can use the notification history log of your phone to find the app. As there are various apps that push notifications on your phone for a few seconds only, just to restart its service. You can take note of the time when your phone rang, and match it up with to notification log. Check out our guide to check the notification history of your phone.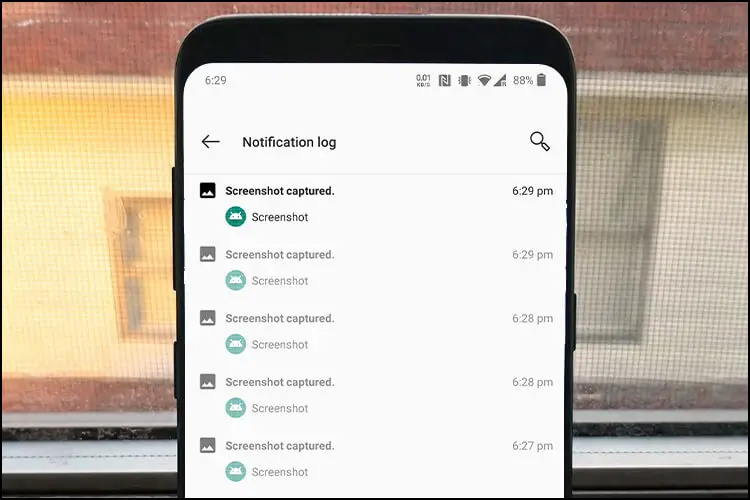 Check For Any NFC Enabled Tags and NFC Things Nearby
If your phone does have an NFC chip, for easy payments, or quick connectivity. Then make sure that if there's any NFC enabled device like a bank card, smart tracker, or any other phone or computer with NFC support that comes in contact with your phone.
Generally, whenever an NFC-enabled phone detects another NFC-capable device it pushes an audio alert. This alert might be causing your phone to ring. In such a case either remove the NFC device you are not using or keep your phone's NFC disabled when not in use.
Also, Read | 5 Ways to Fix Slow Printing Issue on Any Printer in Windows or Mac
Disconnect Any Extra Smart Speakers
Another reason that can cause your phone to ring automatically, is if your phone is still connected to any smart speaker or any other smart device which comes which is enabled by a smart assistant like Google Assistant, Alexa, or Siri. There are chances that you might have your phone linked to a smart speaker that you are not using, or maybe someone in your family or friend is having it. Then whenever they try to find their phone, the smart speaker rings their phone. We have heard some similar cases from users.
Clean Junk Files From Your Phone
There are junk files in your smartphone, which get accumulated when you use your phone The longer you use your phone, the more junk files get accumulate in the system. These files may sometimes interfere with certain functionalities of your phone. You can check our guides to remove junk files from your Android and iPhone.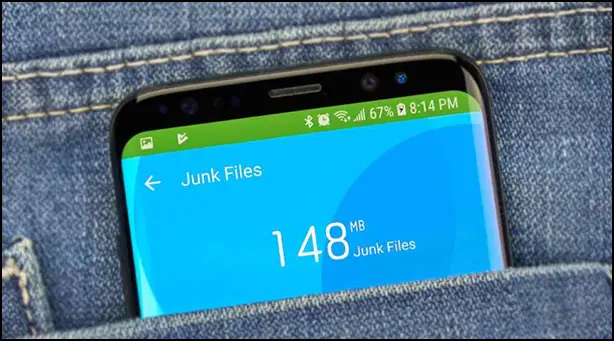 Also, Read | 15 Best Ways to Fix USB Not Detected on Windows 11
Update Your Phone's Software and Apps
The possibility of having a bug that may be causing your phone to ring automatically is fairly good. Make sure you have updated your phone to the latest build available. Similarly, a bug in the apps installed on your phone may cause your phone to start unexpectedly ringing. So, update the apps installed on your phone, from Google Play Store or Apple App Store.
Scan For Any Malware or Viruses
If your phone is infected with malware or any virus, then also it can start ringing automatically. So if you have a genuine, and reputed anti-malware software installed on your computer, that supports phone scanning, immediately get your phone scanned. You can also try anti-malware software available for phones, but I won't recommend that, as most of them don't work properly.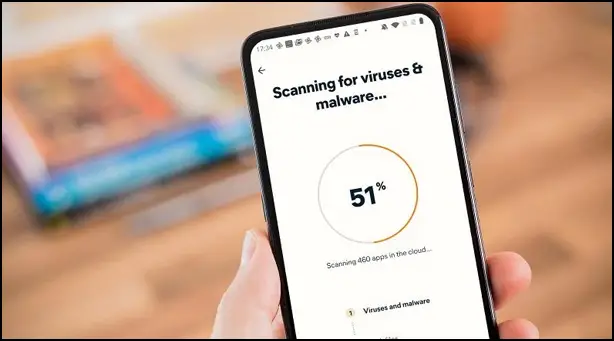 Also, Read | 7 Best Ways to Fix Face ID with Mask Not Working on iPhone
Factory Reset Your Phone
This method should be followed only if even after trying all the above methods, your phone is still ringing randomly. In such a case the only option left is to factory reset your phone completely, resulting in the loss of your phone's data. Make sure to create a backup of your important files and data, so that you can access them, after resetting your phone. Check out our guide on how to reset your Android and iPhone.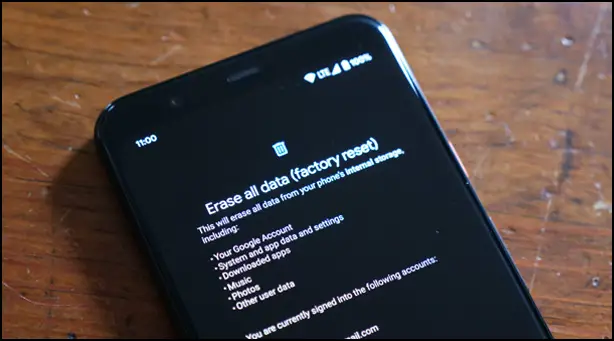 Check For Physical or Liquid Damage
If even after performing the factory reset, your phone still keeps ringing automatically. Then you should check whether there's any physical damage or liquid damage on your phone. If yes, then there is a possibility that something broke inside your phone. Since there's electronic circuity inside your phone, even liquid damage can cause issues to your phone. In case of any physical or liquid damage, take your phone to the service care center, or to a qualified technician.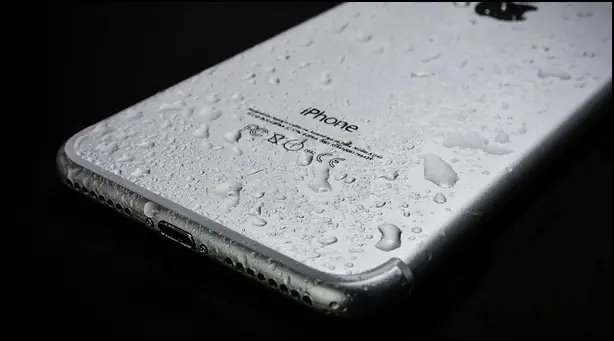 Also, Read | How to Clean Water from your Phone's Speaker
Wrapping Up
So these are all the possible ways, and solutions that can stop your phone from ringing automatically, at odd hours. Make sure to test out each and every method to fix the problem, before factory resetting your phone or taking it to the service care center . I hope you found these methods useful and were able to fix your phone. If you did, make sure to press the like button, under this article. Stay tuned for more such tech tips and tricks.
Also, Read | 6 Ways to Fix Windows Not Saving Screenshot To Screenshots Folder
You can also follow us for instant tech news at Google News or for tips and tricks, smartphones & gadgets reviews, join GadgetsToUse Telegram Group or for the latest review videos subscribe GadgetsToUse YouTube Channel.
[ad_2]

Source link