The manner in which contemporary salon facilities are run has evolved thanks to Spa and Salon Management Software. Salon owners now employ salon software to rapidly handle their clients' requests for beauty treatments, organize their appointments with them, expand their business's possibilities, and save operating costs. Utilizing Spa Management software effectively enables you to automate key company processes and significantly increase profit margins. Just perform a web search for Spa and Salon Management Software. Instantaneously, you receive a large number of results. Most salon owners find it hard to compare the features and functions of different salon software packages and choose the one that will help their business grow the most.
So, after reviewing the options, we chose some top-notch spa and salon management software. Simply have a peek. Businesses like beauty salons demand a high level of management. Nowadays, using the right software solutions to run a business of any size and type is the most effective option. By using beauty salon software, you can speed up and improve the way your business is managed in a big way.
15 Best Spa and Salon Management Software in 2022
Spa and Salon Management Software is consistently shown to be the best approach to handle the majority of company administration chores, whether it's managing cash and resources or optimizing labor schedules. Not only may it be advantageous to the managers, but it also enables the company to operate an online salon booking service, allowing both new and returning clients to schedule appointments from the convenience of their homes. This solution is growing in popularity among organizations that generate a lot of revenue since it helps customers schedule visits more quickly and easily and also increases client bookings and cash flow. Salons that use management software may serve their customers more effectively, professionally, and affordably. Through the creation of Spa and Salon Management Software, a company can have its software designed specifically with the salon in mind. Skilled programmers and developers are eager to provide your business with the best and most effective applications and solutions.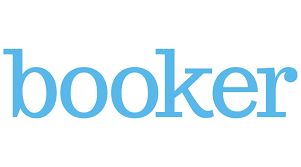 For savvy business owners who manage small or medium-sized salon facilities, Booker is a full-featured Spa and Salon Management Software. It has a function for client management. Online appointments with clients may be made at any time and from anywhere. The salon software automatically sends email and SMS alerts to the customer and salon owner following a successful booking. This facilitates customer management and enables you to carry out day-to-day company activities without incident. A thorough reporting and business monitoring system enables you to monitor business development, identify impediments, and implement the required changes to attract additional clients. A daily appointment list for employees, point-of-sale, coupons, marketing, automatic client messaging, staff management, a personalized scoreboard, and other tools help the salon company run professionally and increase overall ROI.

A cloud-based Spa and Salon Management Software for spas, salons, med spas, yoga studios, and fitness centers is called Zenoti. You may use it to digitalize your company's operations, increase your audience reach, and daily offer more beauty services. It supports corporate mobility and automation. As a result, you are able to service a huge number of clients and boost your profit margins. This sSpa and Salon Management Software makes it possible to track sales automatically, send personalized messages to clients, and have a central customer database. So, it will be easier for you to keep up with the tough competition in the salon business and keep attracting new customers by giving them the beauty treatments they need when they need them.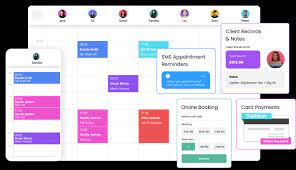 All spas, including resort spas, and salons can use the salon business management software called Shedul. It provides a wide range of solutions for email marketing, website analytics, and task automation. You may use it to set up online consultations with clients so you can provide them with your beauty services. It notifies clients by text and email of upcoming appointments, open requests, and other crucial business events. It includes a POS system that facilitates payment processing and controls all checkout processes. Automated inventory management, marketing, and reporting make it easier to run a salon business efficiently and make money every day.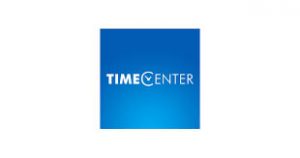 Professional massage therapists, hair salons, beauty & nail salons, spas, acupuncture clinics, and tattoo parlors can use TimeCenter, a feature-rich company management software. With its assistance, you can manage email and SMS interactions with consumers via the completely automated marketing system, arrange online meetings with clients, keep a close check on cash flow, and uncover dishonest employees in your business. It provides an online appointment panel that is totally customizable. It makes it simpler for you to plan meetings with clients and assist them in promptly utilizing services. You may build up client reminders and mailings based on your unique company needs. With this top-notch salon business management software and careful use, you could grow your salon or spa business by a factor of ten in just a few days.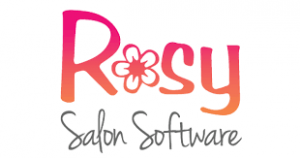 Rosy is a versatile Spa and Salon Management Software available to all business owners in the United States, Canada, Australia, and Europe. It is built on cloud servers and uses automated data collection. It sometimes optimizes data, enabling company marketing specialists to engage with clients using the most recent information and create leads by presenting them with individualized beauty services. You may use it to swiftly handle clients' orders and schedule appointments with them online. Additionally, link this salon software to the Facebook page for your business to start selling your beauty services and goods right away. Customers are notified about your beauty services and goods through automated systems. It comes with POS software that lets you run cash registers, gift cards, and other kinds of transactions.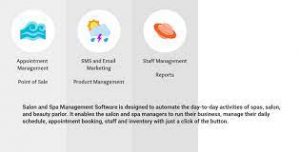 With the help of this Spa and Salon Management Software, you can expand the reach of your business online, attract more clients by offering them beauty treatments on demand, and make a good living each day. This Salon software may be used to run your company on any device with an internet connection. This software is a better choice than others because of features like automated reminders, GDPR-approved marketing tools, data storage on cloud servers, several forms of reporting, performance tracking, etc.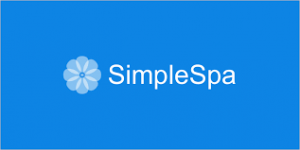 SimpleSpa is an excellent piece of software for managing the spa industry. You may use it to manage costs, rebates, payments, employee schedules, appointments, and clients. It includes online booking buttons, a point of sale (POS) system, and credit card processing capabilities. It may be used to automate practically all lead generation and sales-related promotional efforts for various beauty services. Customers are instantly notified by text and email about significant salon business actions, which enables them to make well-informed decisions with ease. Real-time analytics makes it simple to create sales and service reports and keep an eye on business operations.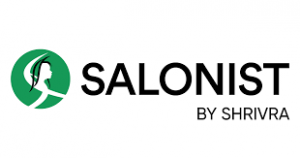 For salon company owners who wish to turn this software into their main source of income, Salonist software is an excellent cloud-based Spa and Salon Management Software. The software is jam-packed with incredible capabilities that enable salon owners to manage their businesses expertly. Using the salon software, you may schedule online appointments with all of your clients. It differs from other online salon software due to its clear interface, quick loading on all devices with Internet access, easily readable icons, etc. It helps with the management of inventory, the optimization, and storage of data, the control of finances, the monitoring of performance, the management of customized marketing campaigns, the creation of discounts for a certain clientele, etc.
Use this salon software to stay up to date on daily company operations; investigate your best and worst KPIs; produce various sorts of reports; send automated messages to clients; and more. All start-up, resurgent, and existing salon business organizations can use Salonist software as a "business accelerator" to assist them in growing their operations.

It is the ideal approach for successfully managing the salon company. You may use it to digitally manage your customer appointments. You may schedule online appointments with them whenever you want, using practically any device that has access to the Internet. You can effortlessly keep track of your stock and record your daily sales. It also aids in managing your management. With just one click, you can assign assignments to your workers and monitor their progress. Customers are notified of all significant company activity through automated text and email delivery. They respond proportionally to your company's marketing initiatives.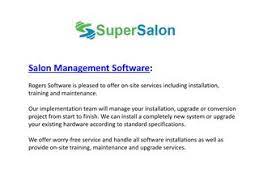 SuperSalon is a fantastic Spa and Salon Management Software that can greatly improve your capacity to service more clients and boost general traffic to the salon center. It is an excellent CRM software for business management. They use it to improve day-to-day business operations; keep client databases on cloud servers; track cash flow within the company; increase their customer base through automated email marketing, and simply protect your data. Additionally, it promotes corporate mobility. This salon software is therefore compatible with a variety of mobile devices.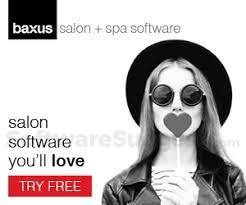 For owners of small and medium-sized businesses, it is the perfect spa and Spa and Salon Management Software. It enables you to schedule customer appointments online, promote beauty goods and services, and generate several sorts of reports to examine business operations using various metrics. In addition to scheduling meetings online, you can easily check client information, benefit from repeat business from loyal customers, and increase sales through better tracking of money transfers. The software may be used on mobile devices and is based on cloud servers. Use this salon software to grow your company by using it.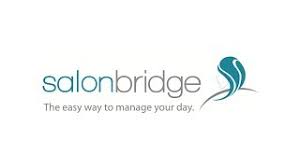 With SalonBridge, a beautiful Spa and Salon Management Software, you can increase business productivity by automating various tasks. You may use it to set up appointments with clients or consumers online at any time and assist them in receiving the services they need. It helps provide personalized emails to interested subscribers by automatically collecting client data and storing it on cloud servers. With automatic SMS delivery, sales reporting, credit card processing, and an integrated POS, it makes it possible to fully automate the salon operation and enables business owners to significantly increase their profit margins. This salon software can be used to get feedback from clients and make the changes your business needs.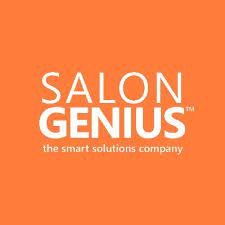 All salon company owners may utilize Salon Genius, a clutter-free, quick, and simple Spa and Salon Management Software. With proper application, you can digitalize your salon company, manage it 365 days a year from anywhere, and increase ROI. You may manage staff, gather and handle significant data on cloud servers, and schedule customer appointments online. Additionally, it aids in stock control. Both service providers and receivers are updated about the everyday business activity using two-way SMS. It gives you accurate business reports and lets you evaluate how well routine tasks are done and make the changes you need to improve the outcome.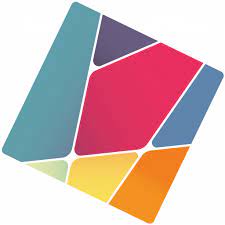 With its assistance, you can almost completely automate every aspect of your salon business and significantly increase your profit margins. This salon business management software lets managers and staff handle schedules from any Internet-connected device. Customers are kept informed about their appointments with the service provider and may quickly access them thanks to automated appointment confirmations via text and email. This salon software helps you market your business and helps you bring in new customers, encourage repeat business, and get loyal customers to make appointments. It also has a simple dashboard that lets you see everything going on in your business and judge how well your sales are going. It can be integrated with Facebook, where you can also create leads.
For all freelance beauticians, barbers, and beauty specialists, Stylie One is a genuine buddy. It serves as a POS solution and enables you to automate various salon business operations. You can focus on the most important things, like talking to customers, taking care of their service requests, and giving them the beauty services they need quickly. It has a number of features, like automatic marketing campaigns, email marketing, inventory management, and so on, that make running a salon business easier and help it grow every day.
Last Words
Modern Spa and Salon Management Software lend a helping hand to salon centers desperate for expansion. Spa and Salon Management software may automate routine tasks, gain greater insight, raise productivity, and boost profit margins by using salon software. Pick your favorite Spa and Salon Management Software from this list to grow your salon or spa swiftly and profitably in a matter of days.